We are open
24 hours per day!
Русская версия

Site development - Yuri Shpak ©

Sauna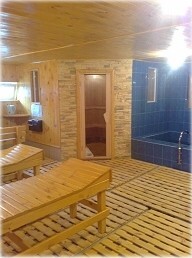 4 Seasons Hotel offers around-the-clock services of two comfortable saunas for a company of up to six persons. These are equipped with small swimming pool with fresh water.
Seventh, eighth, ninth and so on person have to pay extra charge UAH 15 per hour for a person.
Preorder is being accepted for 2 hours at least.