We are open
24 hours per day!
Русская версия

Site development - Yuri Shpak ©

European Breakfast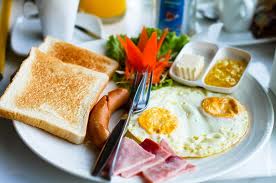 European breakfast consists of
2 eggs (boiled, fried or scrambled);
2 sausages;
salad;
tea, coffee in assortment;
cookies.
The cost is UAH 40
Tea in assortment - UAH 5
Coffee - UAH 6
Freshly brewed coffee - UAH 10
Orange fresh - UAH 25
Water and sweets are in assortment.
The breakfast is held in the hotel
restaurant
fromt 7.00 p.m. till 10.00 p.m. or in compliance with an advance order.