We are open
24 hours per day!
Русская версия

Site development - Yuri Shpak ©

Customers Reviews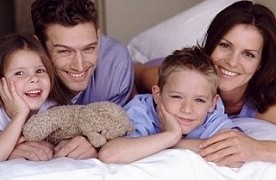 Below are some reports of guests of 4 Seasons Hotel. If you wish to leave feedback or ask a question write in fields of the following form and press the Send button. Your message will be necessarily considered by the hotel managers.
We will be glad to know your opinion as to services quality in 4 Seasons and those areas that are in need of improvements.
Good hotel with excellent restaurant. Perfect cookery.
Sergey, Donetsk, Ukraine
Everything's cool. Especially the staff is so. Girls are very sociable and affable. Prices are low. Sauna is a super. Well done!
Nikolai, Ukraine
Dwelling at this hotel has made a good impression on us. Visited the sauna in the hotel. All indoors are after fresh repairement. Prices are moderate. Thank a lot.
Oleg Alexandrovich, Ukraine
We stopped at this little hotel together with my son. A taxi was called at 2:30 AM to go to the airport. We are contented with everything there.
Tatiana Vladimirovna, Ukraine
I'm contented with this hotel. We've got to the airport quickly and didn't miss the flight. The hotel is in quiet place. It's comfortable and inexpensive. We are satisfied with it.
Pavel, Belarus
I always stay at this hotel and recommend it to my friends. It's inexpensive and comfortable.
Oleg, Ukraine
I've been staying at this hotel because of friends' recommendations. The hotel is comfortable, of a domestic kind. The staff is good and hospitable.
Olga, Russia
Good hotel. We've been staying there with my husband two times. It's comfortable, nice. The prices are moderate. We used the service of taxi calling from the hotel. It's very convenient. The staff is polite :) If necessary, will stop at it again.
Helena, Ukraine
The hotel is good. Small, comfortable, nice. The staff is polite. The prices are reasonable. The service of taxi calling comes in handy indeed.
Helena, Ukraine